Implant Dentistry In Boulder
Dentists have been successfully using implant dentistry for more than 30 years. However, in the past few years, new technology has been introduced to make the implant dentistry process even more accurate, safe, and convenient. Lafayette, Colorado, implant dentistry expert Dr. Gordon West is at the forefront of better patient care through technology.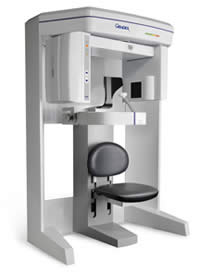 3D Dental Imaging In-Office
Dr. West is now using the latest in dental imaging technology, the Gendex GXCB-500, a Cone Beam 3D dental imaging system. With a quick scan around the head, Dr. West can now view 3D patient anatomy to accomplish more precise evaluation in shorter appointment times.
These 3D scans create highly accurate and detailed three-dimensional views of all anatomies such as bone, teeth, tooth orientation, tooth and nerve relation, airways and sinuses. This 3D dental imaging is used for dental implant planning, and can also detect pathologies such as cysts and tumors.
And because these scans are done in-office at our Lafayette, CO practice without an inconvenient trip to the hospital, Dr. West can immediately review them with the patent for quicker diagnosis and treatment planning.
Dental Implant Planning and Guided Surgery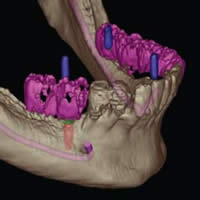 With the 3D scan, Dr. West uploads the information into the DiagnostiX implant software platform, which allows for complex analysis of bone density, existing dental implant identification, and virtual dental implant placement. By placing the dental implant virtually, Dr. West can anticipate and adjust before any surgery.
This planning information can then be sent to a dental lab to create a surgical drilling plate, allowing for an even more precise placement during dental implants surgery.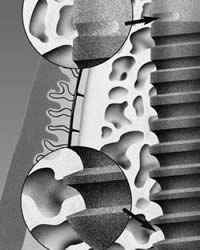 Top Dental Implant Quality and Precision
At surgery, Dr. West will drill a tiny hole into the bone to accept the dental implant. This dental implant is then screwed into place for anchoring. To ensure maximum stability, Dr. West uses Ankylos dental implants with their TissueCare Connection. This special connection method stops even micromovement of the dental implant post and is manufactured for absolute tightness, preventing inflammation or bacterial entry and keeping the soft tissue healthy and irritation free.
Dr. West has invested in the technology and training to give his patients in Lafayette and Boulder the best implant dentistry treatment possible. Contact him today to find out how implant dentistry can restore your smile and improve your oral health.