Technology in Implant Dentistry
Dentists have successfully implemented implant dentistry for more than 30 years. Over the past few years, new technology has only made the implant dentistry process more accurate, safer, and more convenient.
Lafayette, Colorado implant dentists Dr. West and Dr. Johns are experienced professionals with the knowledge to help our patients. In addition to the experience our dentists bring to your experience, we can also offer excellent technology to ensure a comfortable, efficient procedure.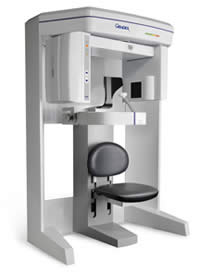 3D Dental Imaging In-Office
Dr. West and Dr. Johns utilize the latest in dental imaging technology, the Gendex GXCB-500, a Cone Beam 3D dental imaging system. This machine provides a full scan around the head. Using this imaging equipment, Dr. West and Dr. Johns can now view 3D patient anatomy that can help them provide more precise evaluations in shorter appointment times.
Our 3D scans create accurate and detailed three-dimensional views of your entire facial structure, including bones, teeth, tooth orientation, tooth and nerve relation, airways, and sinuses. We often use our 3D dental imaging for dental implant planning.
The 3D and Cone Beam scans can also detect pathologies such as cysts and tumors.
Because the scans are done in-office at our Lafayette, Colorado practice, our dentists can immediately review the results with you for quicker diagnosis and treatment planning.
Dental Implant Planning and Guided Surgery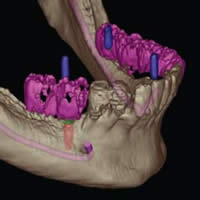 After the 3D scan, Dr. West or Dr. Johns can upload the information into the DiagnostiX implant software platform. This technology allows for complex analysis of bone density, existing dental implant identification, and virtual dental implant placement.
A virtual dental implant placement can show  Dr. West and Dr. John what to anticipate and help them make necessary adjustments before surgery. We then send the plan to a dental lab to create a surgical drilling plate, which allows for more precise placement during dental implant surgery.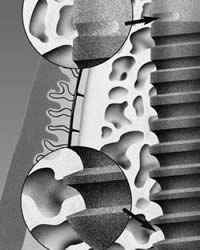 Quality and Precision Dental Implant Placement
During surgery, Dr. West and Dr. John ensure maximum stability with the use of Ankylos dental implants and TissueCare Connection.
Our use of this connection method stops micromovement of the dental implant post and is manufactured for an absolutely tight fit, preventing inflammation and bacteria from entering the area. This method also keeps the soft tissue healthy and free from irritation.
Call Today!
Boulder County Smiles has invested in the technology and training needed, so Dr. West and Dr. Johns can give patients in Lafayette and Boulder efficient and effective implant dentistry treatment. Contact our office in Boulder county today to find out how implant dentistry can restore your smile and improve your oral health.