Conscious Sedation Dentistry In Boulder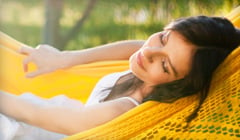 Do you feel anxious when you think about visiting the dentist? If so, our sedation dentistry services in Boulder county can help you relax during treatment. Dental sedation provides a safe, comfortable experience while you get the care that you need.
Our team customize the dental sedatives for your specific situation, so you can feel comfortable while we revitalize your smile. Even patients with the most intense "dental phobia" can relax and even enjoy their visits with the aid of sedation dentistry.
How Sedation Dentistry Can Help
Sedation dentistry might be a good choice for you if you have one of the following conditions:
Generalized dental anxiety.
Dental phobia or a strong anxiety about dental visits that discourage you from scheduling dentist appointments.
Fear of dental procedures due to a negative dental experience you had in the past.
A strong or overactive gag reflex.
Back pain or neck problems that can make sitting in a dentist chair uncomfortable or painful.
A fear of needles.
Anxiety, depression, PTSD, or any other related condition.
The sound of the drill sets you on edge or the smell of a dentist's office makes you feel uncomfortable.
If you need extensive dental work done that requires a couple of hours or more in the dentist chair.
Any one of these conditions can make you reluctant to schedule an appointment, but we can help you overcome them so you can get proper dental care!
Is Sedation Dentistry Right for Me?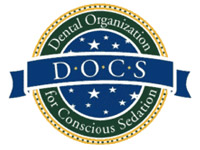 You may want to consider sedation dentistry if you experience one or more of the following:
Anxiety about dental treatment. You may not remember much about the procedure, and dental sedation can help you feel relaxed and comfortable while we work on improving your oral health and your smile.
Acute or chronic jaw soreness. Our sedation medication is designed to relax your muscles, allowing your jaw to remain comfortable for several hours, if necessary.
A gag reflex. Dental sedation relaxes your gag reflexes, which can get in the way of proper treatment.
Physical limitations such as back or neck problems. With dental sedation, the muscles in your back and neck are at ease, and you can sit comfortably in the chair, even for longer procedures.
Dental sedatives be the only way you can attend a dental appointment. If this is the case, then talk to us about the reasons you need dental sedation.
"I hate going the dentist and have a pretty bad phobia about going but Dr. West was great. I had 2 root canals and a crown. Everyone was very friendly and Dr. West put me at ease completely. I did the sedation dentistry and after the procedure, I didn't even recall what happened. No pain and no worries during the procedures. The best experience I've had. Can't imagine going anywhere else."
---
How Safe is Dental Sedation?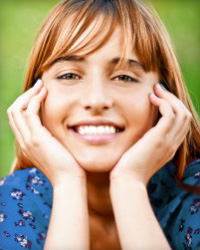 Members of the Dental Organization for Conscious Sedation (DOCS) have completed an estimated 1,000,000 successful dental sedation procedures over the past six years without serious incident.*
We constantly monitor your blood pressure during treatment to ensure you are healthy and well, and we also keep an eye on your pulse and blood oxygen level.
*NO adult fatalities have been reported by DOCS.
Benefits of Sedation Dentistry
Many of our patients enjoy the following benefits of sedation dentistry:
Feeling at ease during appointments, allowing our staff to repair smiles without making anyone feel nervous.
Customized plans that provide security and confidence during treatment.
Beautiful, healthy smiles!
If you experience some limitation that keeps you from getting the care you need, please tell us. We want to give you the benefits of both sedation dentistry and excellent dental care to keep you smiling!
Conscious Sedation Options In Boulder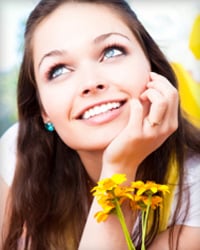 Although sedation dentistry is often called sleep dentistry, the word "sleep" isn't completely accurate. You're not put to sleep with oral conscious sedation the way you are with general anesthesia. You might fall asleep during the procedure because your body will be relaxed, but you won't be unconscious.
We have several sedation methods available, including laughing gas, oral sedation medications, and other commonly used sedatives. Boulder County Smiles in Lafayette CO provides three levels of anxiety-reduction for patients with dental anxiety or dental phobia. The three levels are as follows:
General Stress and Anxiety Reduction | Our treatment for mild to moderate anxiety includes acupressure, music, and building a relaxing environment around the patient during short dental procedures.
Oral Sedation | If you have severe anxiety or a dental phobia, this treatment uses Valium (diazepam) or Halcion (triazolam) to help your body move into a deeply relaxed state, known as conscious sedation. Our medications are safe, and you can feel completely comfortable, even if you need several hours of treatment time.
General Anesthesia | General anesthesia is usually done in a hospital, but it can also be a good option for patients with special needs or for our patients with extremely severe dental phobias.
Boulder sedation dentist Dr. Gordon West administers oral sedation medication with compassion and care. Our conscious sedation can have you feeling relaxed and comfortable throughout your visit at our Lafayette CO dentist office.
If you choose to have conscious dental sedation during your visit, Dr. West can give you some sedative options, either in a pill form or by inhalation. We don't use needles to administer sedatives, so don't let your fear of needles keep you from coming in to our office!
---
Sedation Dentistry FAQ's
At Boulder County Smiles, we want you to feel comfortable with the idea of dental sedation. Here are some common questions we hear from our patients:
---
Call Our Lafayette Sedation Dentist's Office Today!
Call our Lafayette, Colorado sedation dentistry office at 303-665-5335 for more information about how sedation dentistry can help you. We are ready to help you at our Boulder office.