Pediatric Dentist Boulder & Lafayette, CO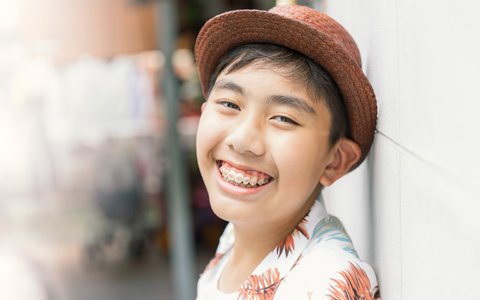 Here at Boulder County Smiles, we are proud to be a family establishment. You can make us your one-stop-shop for the entire family, kids included. 
Our comfortable and personal approach to pediatric dentistry is great for children, and we're happy to help in any way we can. We not only provide regular teeth cleanings and dental checkups, but orthodontics for kids as well. 
When Should My Child Start Seeing a Dentist?
There are two principal reasons to make sure children get comprehensive dental care as early as possible: prevention and protection.
When it concerns orthodontia, we recommend coming in by age three, at least. This gives us plenty of time to take note of any problem areas and to act accordingly.
Oral Hygiene for Kids
Dental Prevention| As soon as a child has teeth, they are susceptible to dental issues, making dentistry for children a necessary—and rewarding—aspect of health care. These dental issues can stem from bottles, pacifiers, chewing on toys, or simply jaw shape and natural tooth positioning. Seeing a kids dentist regularly is just as necessary as adult checkups.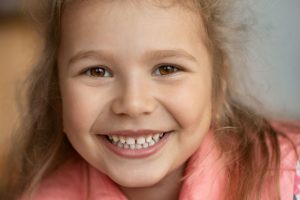 Dental Protection| Children's teeth collect plaque bacteria just as well as adult teeth, and they can develop cavities even more easily due to thinner layers of enamel. It's easy to think this doesn't matter so very much because baby teeth will be replaced by adult teeth anyway. However, there are a few things to consider. The first of which is that baby teeth often don't finish falling out until age twelve or so. Twelve years is a long time to live with cavities or damaged teeth. 
Orthodontics for Kids
When it comes to braces for kids, you might be wondering why we should bother with braces or retainers on teeth that will be replaced later anyway.
The answer has to do with the old adage that "a stitch in time saves nine." Children's teeth and jaws are still developing, which makes them more flexible and able to receive treatment effectively. This is especially true if the treatments happen between the ages of six and thirteen.
Preventative Orthodontics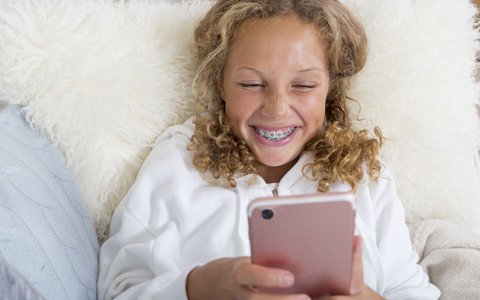 As kids dentists, we can track their tooth growth and movement from a young age, and we try to spot problem areas before they actually become problems. Then we can use orthodontic treatments to make small and easy adjustments now that will prevent major adjustments later.
The second consideration is that the baby teeth actually prepare the way for healthy growth of adult teeth. Their positioning, spacing, and relative health directly affects what the adult teeth will look like when they come in. Regular dental checkups, as well as preventative orthodontics for kids, protects the health of both the baby teeth and the adult ones.
Talk to Us About Dentistry for Children
Boulder County Smiles is a great pediatric dentist for your kids. Talk to us today about our various pediatric dentistry services, including orthodontics/braces for kids. We'll be happy to answer any questions and to schedule an appointment.