Thin Porcelain Veneers in Lafayette, CO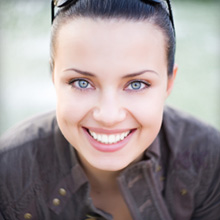 Do you have small or slightly discolored teeth in your smile? Did you have braces but still see gaps between your teeth? If so, prepless dental veneers can build up and restore your teeth, making your smile straight and even.
Prepless veneers are similar to traditional tooth veneers. In both treatments, a thin piece of porcelain is bonded to your tooth. A prepless veneer is different from a traditional tooth veneer because it requires no preparation. Prepless dental veneers are, in a phrase, instant tooth (and smile) enhancers. Prepless veneers are matched to your surrounding tooth color so that they will look natural, and they require very little time to place.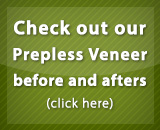 With prepless porcelain veneers, you will walk into our Lafayette, CO dental office for your appointment and a short while later you will walk out smiling, laughing, and showing off your new, beautiful smile.
How Do I Know Which Tooth Veneer Type Is Right for Me?
Dr. West can discuss the differences between porcelain and prepless veneers and help you decide which treatment is right for you. Don't wait to call our office in Lafayette, CO if:
Some of your teeth are too small to give you a full, complete smile.
Some of your teeth are slightly discolored.
You have gaps between your teeth.
Don't let any of these prevent you from sharing your smile any longer, especially when such a quick and easy tooth veneer treatment could give you the smile you have always wanted.
Benefits of Prepless Dental Veneers
Beyond giving you a nice, even smile, the prepless tooth veneer procedure has many benefits:
Prepless veneers can be fit and put in quickly.
These thin dental veneers are made of durable ceramic (porcelain).
Each tooth veneer is built to last, and will enhance your smile for years to come.
If you have any questions about how prepless dental veneers can give you the smile of your dreams, call our Boulder office at 720-862-3631.