---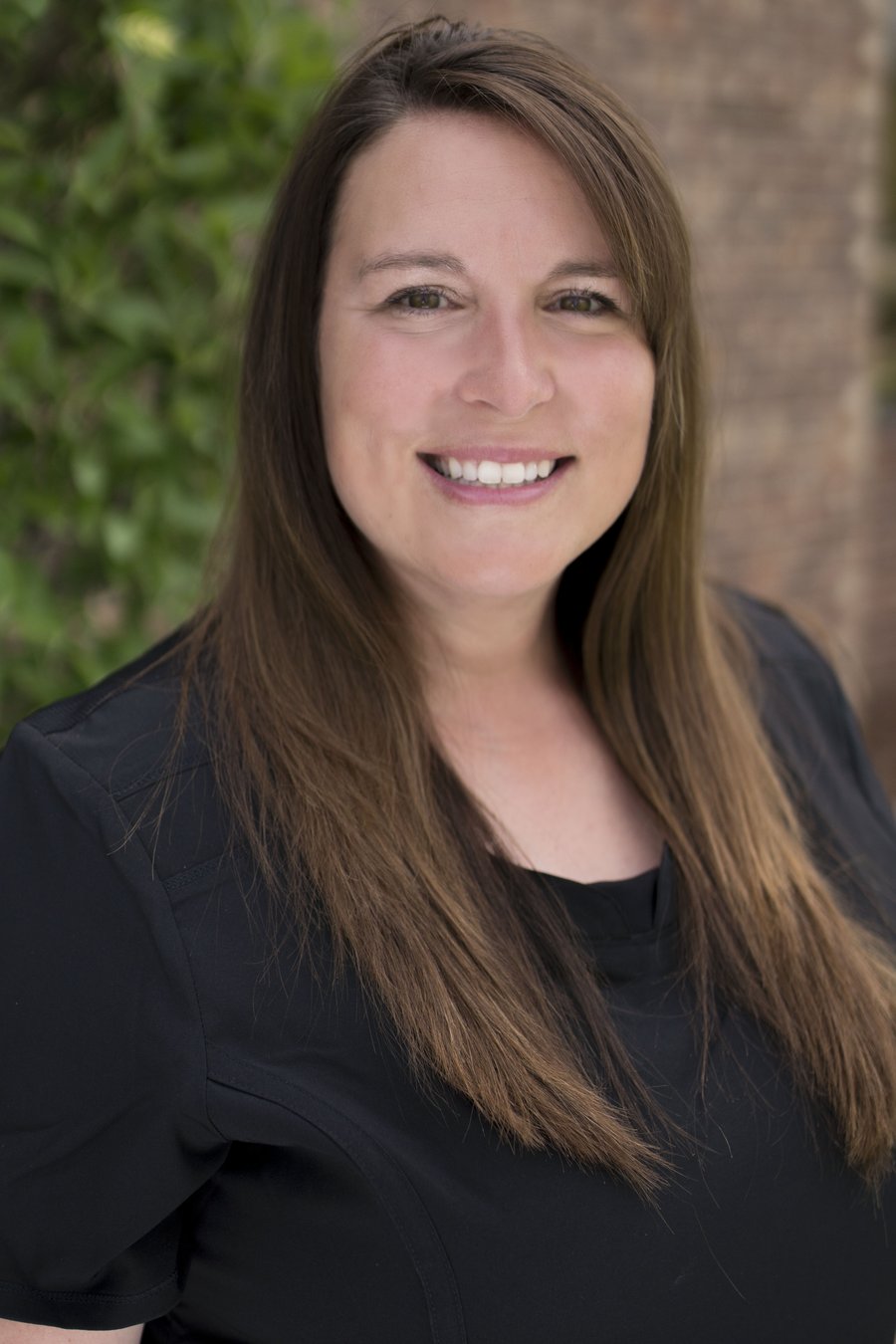 Janessa Scarpella – Hygienist
Perla Rodriguez – Office Coordinator
"Dr. West and Dr. John are AMAZING!! Even though we moved over an hour away 2 years ago, my family still makes every appointment. We would never go anywhere else!! I've had 6 implants. If I had not found Dr. West over 5 years ago, I could be the Halloween Pumpkin Mascot! He has not only restored my smile, but my self-confidence and health!"
---
"Dr West had been my dentist for 15 years. He is the very best there is . He has a kind, happy and gentle personality. He works with your fears and puts you at ease. Rhonda, the dental hygienist comes highly recommended too."
---
"Love Dr. West and the entire staff! They are extremely knowledgeable about the latest in dental care and even adept at handling more complicated cases with numerous implants like mine. They have also fit me into the schedule quickly when I have had dental emergencies which is greatly appreciated!"
---
"I went in to get a crown but Dr West ended up just giving me a filling. That is unheard of. The staff is very well trained in dentistry and in how to treat clpatients. They are the most professional and nicest I've ever met. Janessa, Maggie, and Perla all helped me yesterday and couldn't have been better."
---
"My daughters and I have seen Dr West twice a year for over 5 years, and I highly recommend his practice. Dr West, Rhonda my hygienist, and the office staff are always extremely professional, helpful and accommodating. I have referred a number of my friends to Dr West, and will continue to do so. Best dentist I've ever worked with, period."
---
"I had the best experience at Boulder Smiles. The staff is amazing, as well as the dentist hygienist. Dr. West of course you are amazing! You have an amazing team working for you. I am excited to see you again."
---
"Dr. West has been my dentist for a very long time. He is wonderful and I have stayed no matter where I have lived in Colorado for a reason. Samantha and Perla at the front desk are an absolute pleasure and Jenessa, my hygienist is one of the most caring people I know."
---
"This place is great. The staff is super friendly and I feel like everyone knows really well what they need to do. Dr. West is patient and explains things clearly and when I asked the staff a thousand questions they responded with upmost patience. I knew every step and what to expect. I got a chip filled and it looks so good. In a few weeks I am getting my two permanent veneers and I am so excited because the mock ups were outstanding. Would recommend this place highly."
---
"A wonderful staff with encouraging warmth and tactful feedback. I had the pleasure if you can believe that, to have Reilly as my dental hygienist. Reilly is kind, professional and some would say perfect. The administrative staff has been clear with billing and helpful with schedule changes. A positive experience. Thank you."
---
"Very professional and friendly dental practice! I felt very welcomed during my first visit. My dental needs and concerns were thoroughly addressed with great attention to detail by Dr. West and staff! Reassurance was established and I would recommend this practice to anyone!"
---
"Dr. West is an excellent clinician and has great staff. I have had 2 crowns done in his office in the last year and the experience was professional, smooth and pain-free. His current cutting edge technology allows the crown to be fabricated in-house and makes the entire process a lot quicker. My other crown was sent to a lab for fabrication and still a quick process and perfect fit. The staff is experienced, caring and professional as well. Given my experience of spending a lot of time in dental chairs I highly recommend Dr. West!!!"
---
"I am a challenging case... I required extractions and implants, am phobic of facial injections, have a major mood disorder... Dr. West and his staff have met all these challenges and helped me become involved in my dental health. The restorations are the highest quality work (I love my implants) and everyone here has helped me go from a basket case to a happy healthy camper. Thanks, Doctor and Everyone!"
---
"I'll definitely be coming back in the future. Dr West was nice and very helpful giving me genuine advice. They did a great job putting my crown on. I spent a couple days there and Hannah made it worth it, she was very sweet and fun to talk to. She was also really good at her job"
---
"I had a great outcome with my dental care. I could not be happier! I spent many years trying to find a trustworthy dentist and I finally found one! The staff is amazing, competent, and kind. Definitely recommend Dr. West!"
---
"Dr. West and team are amazing! I just had 2 crowns redone and they pay particular attention to fit, bite, comfort, and your well-being. I've seen a few dentists Over the past 40+ years and by far he ranks at the top!"
---
"Dr. West and his team are amazing!! I have an extreme fear of the dentist and the entire staff goes above and beyond to make sure I always feel comfortable. I highly recommend Boulder County Smiles."
---