Same Day Dental Crowns In Boulder County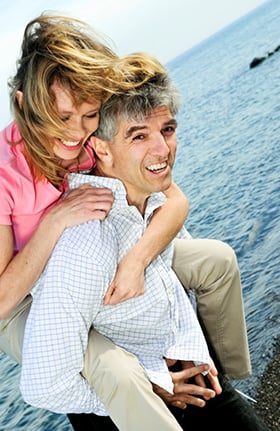 Before E4D, patients had to wait days or even weeks for a permanent crown to be crafted. Now with E4D Single Visit Crowns, a patient can have a crown fitted and placed in just one appointment!
Our one day crowns can save you time and hassle. Instead of having to stick your teeth in a gooey mold and have a temporary crown placed over the tooth while you wait for the lab, you can enjoy the complete finished product after only one visit in our office!
Some machines that provide same day crowns require the dentist to dust the patient's teeth with titanium powder before making images. With E4D technology, you can get one of our beautiful crowns without having your teeth dusted. The E4D takes multiple scans of your tooth to ensure the image is completely accurate before creating your same day crown.

Get A New Beautiful Smile Today
E4D makes attaining a beautiful, permanent, natural-looking tooth in only one day possible. With E4D Single Visit Crowns, you can enjoy all the benefits of a crown without the hassle or time it takes for multiple appointments. E4D can create your crowns right here in our Lafayette, CO dentist office.
After your teeth have been prepped for the crowns, Dr. Gordon West can attach your same day crowns immediately after checking the fit and look.
The E4D one day crowns are crafted out of a fine porcelain that will mimic and match the shade of your teeth and will blend in so seamlessly that your friends won't be able to tell you have a crown. With E4D technology, Dr. West can also craft inlays and onlays out of the finest porcelain materials faster than ever!
Call Our Office Today!
If you are interested in E4D and want to find out more about our same day crowns, call our Lafayette, Colorado office today. We would be happy to schedule an appointment for you and answer any questions you have about our single visit crowns. We look forward to providing beautiful, same day crowns in the Boulder area!