Solutions for Dental Phobia In Boulder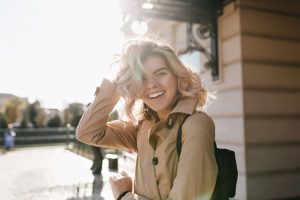 If you have fear or anxiety about visiting the dentist, you're not alone. Studies show that one in four adults over the age of 24 experiences dental anxiety or dental phobia, a problem that can keep you away from much needed dental care! A high percentage of children and teenagers also experience dental phobia and anxiety.
Signs You Might Benefit from Dental Sedation in Boulder, CO
If you experience any of the following symptoms, sedation dentistry may be right for you:
You have dental anxiety that holds you back from seeing a dentist.
You have difficulty sleeping the night before going to a dental appointment.
You don't like needles.
You don't like the smells or sounds at the dentist, especially drills.
You put off going to the dentist because of how worried and stressed out you feel.
You develop tension headaches, neck aches, and other muscle soreness while at the dentist.
You start to feel physically sick in the waiting room or in the dentist chair.
You develop a migraine headache or experience other signs of illness at the dentist.
Thinking about going to the dentist literally makes you want to cry.
You sometimes have nightmares about going to the dentist.
During a dental visit, you feel more stressed and anxious than you would in a different situation.
You have difficulty breathing while at the dentist or you hyperventilate.
During dental visits, you panic when instruments go into your mouth.
During dental visits, you suddenly find it hard to breathe.
Dental visits may trigger anxiety attacks if you are already susceptible to attacks.
Memories of unpleasant dental experiences trigger symptoms similar to Post Traumatic Stress Disorder (PTSD).
Dental anxiety and dental phobia are conditions that have a truly negative impact on your health. At Boulder County Smiles, we take your anxiety seriously. If you are afraid of going to the dentist, we want dental sedation to turn that around for you!
While you are here for one of our cosmetic and general dentistry services with Boulder sedation dentist Dr. Gordon West, we can use one of our sedation dentistry options to relieve your fear. With dental sedation, you can finally get the dental care you need!
Conscious Sedation Options In Boulder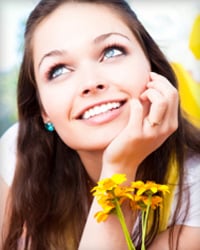 Boulder County Smiles in Lafayette CO provides three levels of anxiety-reduction for patients with dental anxiety or dental phobia. The three levels are as follows:
General Stress and Anxiety Reduction | Our treatment for mild to moderate anxiety includes acupressure, music, and building a relaxing environment around the patient during short dental procedures.
Oral Sedation | If you have severe anxiety or a dental phobia, this treatment uses Valium (diazepam) or Halcion (triazolam) to help your body move into a deeply relaxed state, known as conscious sedation. Our medications are safe, and you can feel completely comfortable, even if you need several hours of treatment time.
General Anesthesia | General anesthesia is usually done in a hospital, but it can also be a good option for patients with special needs or for our patients with extremely severe dental phobias.
Although sedation dentistry is often called sleep dentistry, the word "sleep" isn't completely accurate. You're not put to sleep with oral conscious sedation the way you are with general anesthesia. You might fall asleep during the procedure because your body will be relaxed, but you won't be unconscious.
Sedation Methods
We have several sedation methods available, including laughing gas, oral sedation medications, and other commonly used sedatives. Oral sedation medications are considered safe and don't pose some of the same risks of general anesthesia.
In more than 20 years of using conscious dental sedation for patients in need, no death or severe injury has been caused by sedation dentistry methods.
Boulder sedation dentist Dr. Gordon West administers oral sedation medication with compassion and care. Our conscious sedation can have you feeling relaxed and comfortable throughout your visit at our Lafayette CO dentist office.
If you choose to have conscious dental sedation during your visit, Dr. West can give you some sedative options, either in a pill form or by inhalation. We don't use needles to administer sedatives, so don't let your fear of needles keep you from coming in to our office!
Schedule Your Sedation Dentistry Appointment Today
If you have dental phobia, dental anxiety, or any other symptoms listed above, contact our Lafayette CO office today to set up a sedation dentistry appointment with Dr. West.
Our team at Boulder County Smiles can help you get the treatment you need in a calm and comfortable atmosphere. You might be amazed and how easy it is to relax during dental procedures, even if you have high levels of dental anxiety.