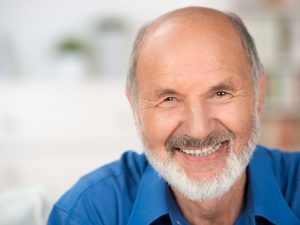 Dental implants from Boulder County Smiles in Lafayette are the most lifelike tooth replacement options available: so lifelike that some patients forget they're even there.
First, though, let's clarify a point. The term "dental implants" is commonly used to refer to replacement teeth. Even dentists use it that way sometimes. But technically, a dental implant is a titanium post, more like an artificial tooth root than an artificial tooth.
Rock Solid Implants
It's the titanium post – the dental implant – that supports one or more artificial teeth. The post is surgically placed in the jaw and within a few months, fuses with the bone. At that point it is a rock-solid foundation for a replacement tooth.
In addition to providing normal biting and chewing power, dental implants also prevent the bone loss that commonly occurs when a tooth and its root are missing.
To find out more, please call us at Boulder County Smiles in Lafayette. Patients from Boulder, Louisville, and Broomfield are enjoying the many benefits of our dental implants. Schedule an appointment today!
Contact Boulder County Smiles:
Location (Tap to open in Google Maps):