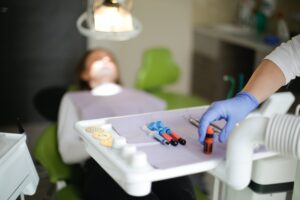 Does the mere thought of sitting down in a dentist's chair fill you with dread? Does it make you avoid the dentist altogether? If so, you're among the millions of Americans coping with dental anxiety. At Boulder County Smiles in Lafayette CO, sedation dentistry may be just what the doctor ordered.
If you have dental anxiety, your first impulse may be to avoid the dentist altogether. That's a bad idea, because it puts your dental health at risk.
We offer several ways of getting through your dental appointment. General stress and anxiety reduction uses a relaxing environment coupled with acupressure and music. This is good for mild to moderate anxiety.
Oral sedation involves taking a sedative that will put you in a deeply relaxed state. You'll need someone to drive you home when it's over.
General anesthesia is usually done in a hospital. It's the best option for those with extreme dental anxiety or dental phobia.
Sedation dentistry is important, because it can get you to the dentist. Better to have a little help getting through your appointment than getting a mouth full of fillings, or worse.
Don't let anxiety prevent you from getting the dental treatment you need. Make an appointment with Boulder County Smiles in Lafayette today. We provide general and family dentistry.
Contact Gordon West DDS – Aesthetic & General Dentistry:
Location (Tap to open in Google Maps):