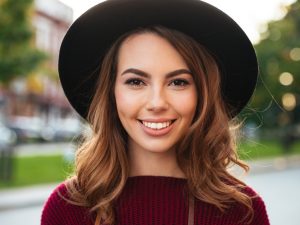 Dental implants have been hailed as one of the greatest steps forward in the history of dentistry. They have several functions, and are available at Boulder County Smiles in Lafayette CO.
A dental implant is a titanium post that we surgically place in the jaw. One of these posts can support one artificial tooth, while several can support a dental bridge, or even a full dental arch.
Normal Chewing
In the months after it is placed, that titanium post fuses with the bone in the jaw. That's what makes them so remarkable: they are strong enough to provide normal biting and chewing power to the replacement teeth they support.
The implant can be thought of as an artificial tooth root. Another of the benefits to having one is the prevention of bone atrophy, which is a common consequence of a lost tooth. The loss of bone mass can also result in a sunk appearance to the face.
At Boulder County Smiles in Lafayette CO we offer single and multiple-tooth dental implants. People from Boulder, Louisville, and Broomfield also come to us for general and family dentistry. Call us to schedule an appointment today!
Contact Boulder County Smiles:
Location (Tap to open in Google Maps):